Jewelry Buying Services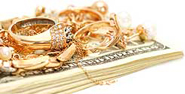 Gold
We've been helping our customers buy and sell gold jewelry since the beginning, but it doesn't stop there. We also buy platinum and palladium jewelry for the highest price.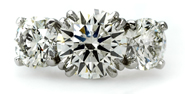 Diamonds
As premium diamond buyers, we carefully evaluate your jewelry so we can give you the most accurate price based on the market demand for the specific diamond you're selling.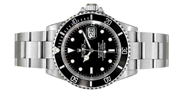 Watches
When it comes to buying watches, we purchase Rolex, Patek Philippe, Cartier and more. Whether it's used or new stop in today for the highest market value on your unwanted watch.
Additional Services
In addition to buying gold, diamonds and watches, did you know we also buy color stones, perform jewelry appraisals and custom designs?
---
Did You Know?
Over the past two decades, gold prices have increased by over 350%.

Unfortunately, speculations are uncertain whether or not the price of gold will remain this high. Many investors believe that with the housing market beginning to come back, gold prices will begin to drop in the same way they did in the early 1980's.
---
Understanding How Much Your Jewelry Is Worth
How much is my gold worth?
The three factors that will determine the value of your gold jewelry are the gold purity, the weight, and the current price of gold.
How much is my diamond worth?
When selling your diamond you need to understand the basics of how the value of a diamond is determined.